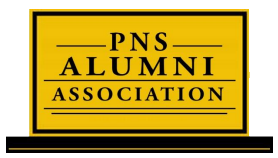 PNSAA is the alumni organization of the PHINMA National Scholarship (PNS) graduates.
PNSAA was formed in 2014 to provide a venue for PNS alumni to give back to the program and to the younger generations of scholars. Having been honed to become service-oriented and patriotic Filipinos, PNS alumni are given an opportunity to contribute to the PNS program and the PHINMA Foundation through the PNSAA, which organizes activities for the scholars and supports the PNS program and its staff. In addition, PNSAA establishes a network of PNS alumni who can help each other in their professional careers. By maintaining constant communication between alumni and between PNSAA and PHINMA, PNS alumni will always find support and encouragement from their PHINMA family.
OUR VISION
The PHINMA National Scholarship Alumni Association (PNSAA) shall be known as the alumni counterpart of the PHINMA National Scholarship Program (PNS), thus, embodying its core values of integrity, patriotism, professionalism and competence. PNSAA shall provide linkage between PNS and its graduates, support its programs and initiatives and spearhead worthwhile undertakings that shall primarily benefit the Filipino youth and the Philippine educational system, partaking in nation building and making life better for Filipinos.
OUR MISSION
The Members of the PHINMA National Scholarship Alumni Association (PNSAA) shall strengthen the values instilled upon them by PHINMA National Scholarship (PNS):
Integrity
Through consistently upholding the highest form of honesty, respect, and individual accountability in the workplace, in the community, and beyond; and inspiring others to take in the same ideals.
Patriotism
Through paying forward benefits and privileges, which PNS bestowed upon them, by working in the Philippines for at least two years after graduation, sharing their knowledge and expertise to enhance the Program and extending help of varied forms to the Filipinos.
Professionalism
Through a consistent commitment to personal and professional development by passing the board examinations, encouraging continuing education and significant exposures for improvement in their chosen fields.
Service Competence
Through voluntarily offering their time, effort, and resources in planning and seeking ways to enhance the organization for the benefit of its members, the PNS scholars, and the Filipino people; and making an Unwavering commitment in the service of God and Country.
---