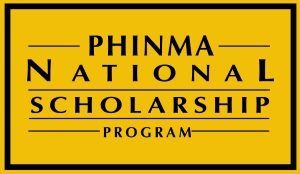 "Leaders are not born, they're made."
The PHINMA National Scholarship (PNS) program was launched in 2006 as PHINMA celebrated its 50th anniversary. With its mission to make lives better through education and nation-building, PNS not only provides financial assistance, but also provides mentorship and development opportunities. The program's goal is to produce professionals on track to be leaders of the next generation. Through a unique formation, PNS aims to mold the scholars into socially engaged individuals who will contribute to the Philippines' economic and social development.
To date, the program has produced over 250 licensed accountants, engineers, and teachers.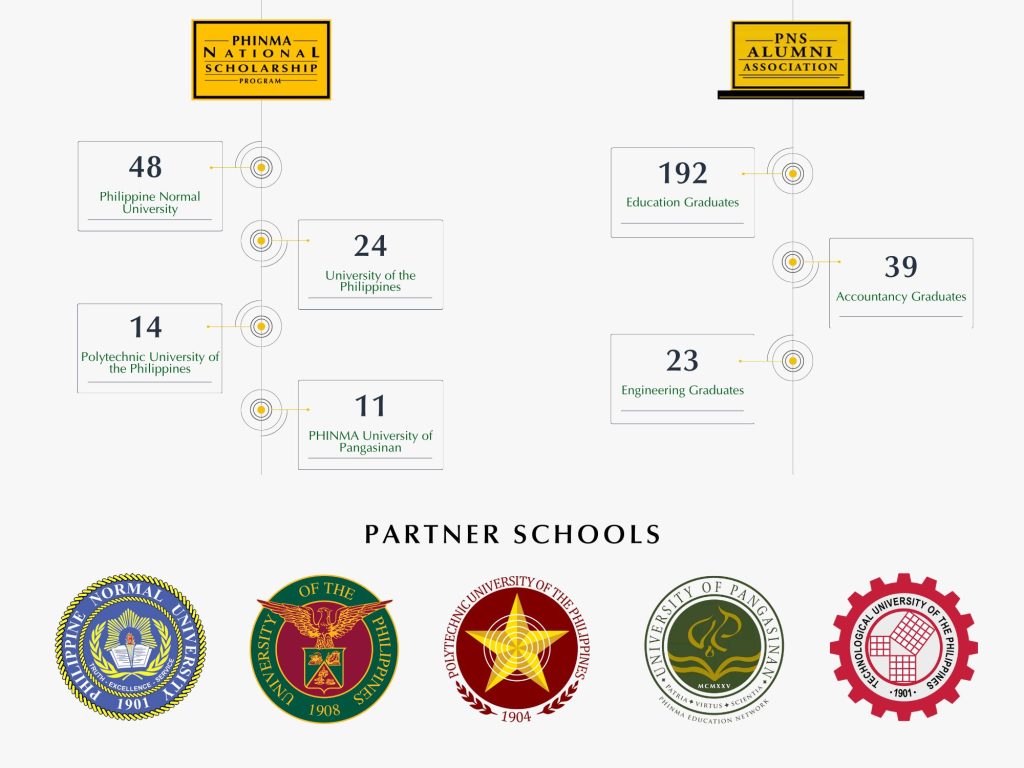 ---
Program Components
The PHINMA National Scholarship is a full scholarship and leadership development program for college students. The program consists of three components:
SCHOLARSHIP
The financial assistance provided by the program is supported by the PHINMA Group of Companies and the Adopt-A-Scholar Program. The grant enables our scholars to have access to quality education programs.
A PNS Scholar is entitled to the following privileges:
100% financial assistance on tuition and fees for the normal length of a particular course (Fees may also be offset by other scholarships)
Monthly allowance of Php 3,000
Annual book allowance of Php 2,000
Annual uniform allowance of Php 1,500
Additional professional development allowance of Php 3,000
Graduation fee assistance
Financial assistance for board exams review
Cash incentives for graduates with Latin honors
Cash incentives for first-time board passers and placers
Participation in PHINMA Leadership and Mentorship Program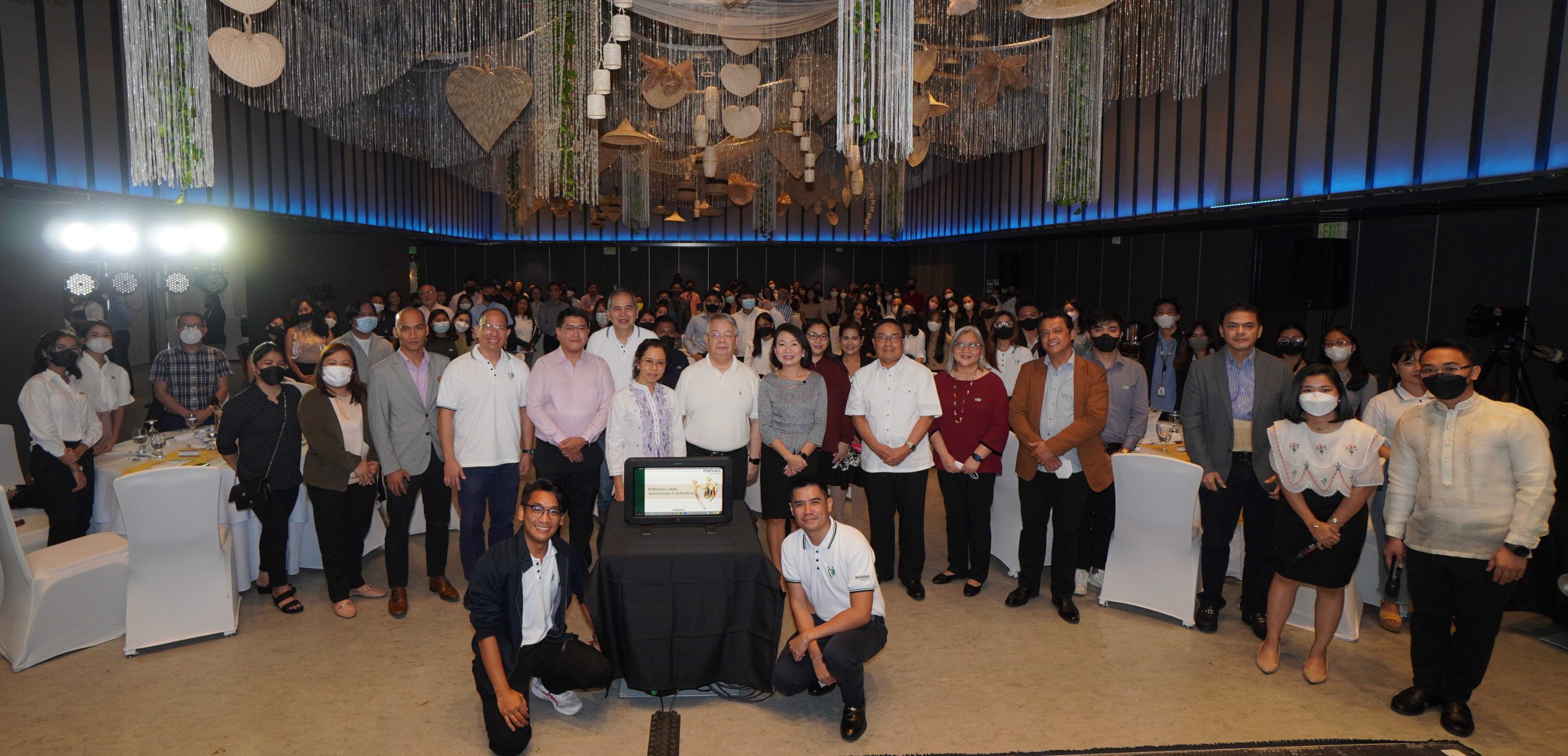 MENTORSHIP
Our scholars are mentored and guided by the members of the PHINMA Family through the Big Brother and Big Sister Program (BBBS). This program is part of the initiative of the PHINMA HERO. Our volunteers for the program include top-management to staff employees. Through the program, our volunteers meet with the scholars regularly to guide their personal and professional growth.

LEADERSHIP
The program is committed to forming each scholar by providing supplemental workshops and on-the-job trainings, alternative learning experiences, and opportunities for service and volunteerism.

For other PNS events, you may check our Facebook page, click the link below.
---
Requirements and Application
QUALIFICATIONS FOR SCHOLARSHIP
The following may be eligible to apply for the PHINMA National Scholarship Program:
A Filipino citizen
Has been accepted to the following universities:

Philippine Normal University-Manila
University of the Philippines-Diliman
Polytechnic University of the Philippines-Sta. Mesa
PHINMA University of Pangasinan
Technological University of the Philippines-Manila

In need of financial assistance (with supporting documents)
Does not have an immediate relative under the PNS scholarship or alumni of PNS
Qualified applicants must go through the selection process.
ACADEMIC REQUIREMENTS
The scholarship is awarded to students enrolled in the following schools and courses:
Philippine Normal University – Manila
Education degree with a specialization in the fields of:
English
Filipino
Mathematics
Science
Social Science
Early Childhood
Information Technology Education
University of the Philippines – Diliman
Electrical Engineering
Mechanical Engineering
Civil Engineering
Industrial Engineering
Electronics and Communications Engineering
Polytechnic University of the Philippines – Sta. Mesa Campus [incoming 2nd year students]
Bachelor of Science in Accountancy
PHINMA University of Pangasinan
Any Education course
Accountancy
Civil Engineering
Electrical Engineering
Electronics Engineering
Technological University of the Philippines – Manila [incoming 2nd year students]
Civil Engineering
Electrical Engineering
Electronics Engineering
Mechanical Engineering
Check our Facebook Page for more information.
---