It has been nine years since I became a part of Phinma National Scholarship Program, from being a typical scholar until being a PNS alumna, PNS always makes me believe that I can make a difference.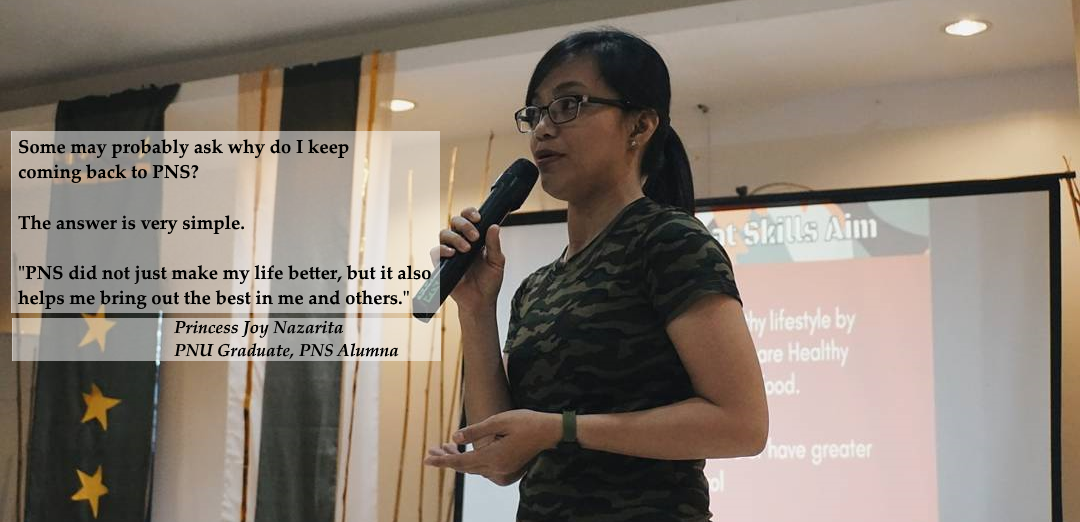 Some may probably ask why do I keep coming back to PNS? The answer is very simple: PNS did not just make my life better, but it also helps me bring out the best in me and others. PNS taught me that making a difference doesn't mean having to do incredible things – just being there for the people around you and helping them lead the life they were meant to live, to live with the core values of Integrity, Patriotism, Competence, and Professionalism would be enough.
Being part of the PHINMA National Scholarship Reboot Camp Annual Leadership Conference 2018 was a one-of-a-kind experience. The opportunity of being one of the resource speakers and facilitators, sharing what I learned from PNS brings happiness and fulfillment into my life. I realized that for whatever reason I chose to inspire others, this will always help me in return.
Giving and coming back to my one true love keeps on making me a better person. It made me realize what my purpose in life really is, and that's to continue inspiring anyone out there to be the best versions of themselves.
Thank you, PNS!