Whenever we feel the sense of gratitude because of good deeds that were done to us by other people, we usually try to pay them back. But that condition will never be possible between me and the PHINMA National Scholarship and Leadership Program. There will be no chance that I can return the holistic support because PHINMA itself is the provider. Now, I usually ask myself, "What can I do to express my unrelenting gratitude to my PHINMA family?" This question led me to the answer, "Why not try to pay forward?" With that answer, I decided to volunteer to be one of the facilitators for the PHINMA Leadership Conference Reboot Camp 2018.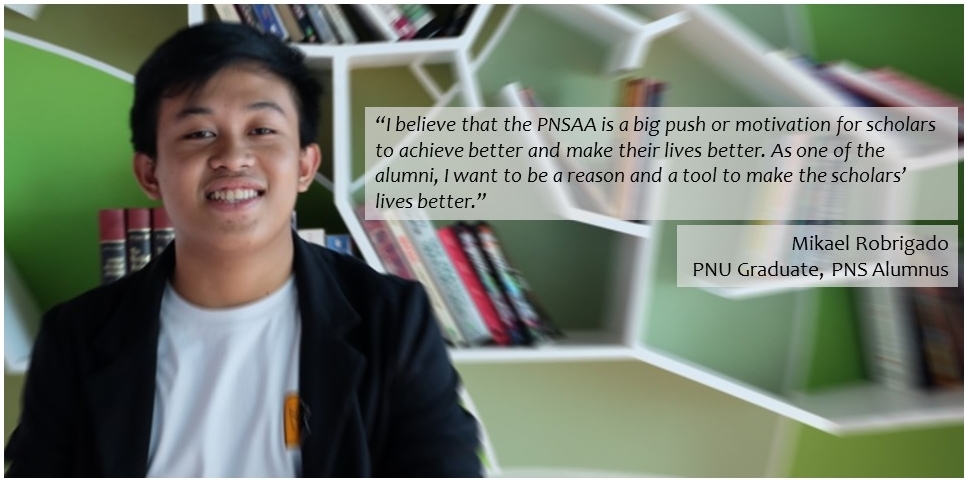 I was so excited to join the PHINMA National Scholarship Alumni Association (PNSAA) as a facilitator because it was my first time. Aside from that, I am a new graduate of PNS coming from the Philippine Normal University-Manila batch 2017. So many thoughts were running through my head before the event, I was thinking if I would be able to do my task well and if I would be able to inspire our current scholars.
The Reboot Camp for me was very challenging and tiring. But at the end of each day, I felt satisfied and relieved. I was given the chance to be a logistics officer, photographer, resource speaker, and squad leader. Even if it was for a short time, it was very fulfilling on my part to experience all those tasks and to see the fruits of my works through the appreciation of our scholars.
At the end of the three-day training, I guess I was able to meet my main objective. I was able to pay forward by leading our current scholars and sharing my knowledge, skills, and stories that can serve as an inspiration to them. I believe that the PNSAA is a big push or motivation for scholars to achieve better and make their lives better. As one of the alumni, I want to be a reason and a tool to make the scholars' lives better.