"Is there magic and joy in reading?"
This was the question posed by Ms. Michelle Agas to the PHINMA National Scholarship scholars during the Summer Service Program (SSP) last April 5, 2017 at the Philippine Normal University (PNU). Ms. Michelle showed there is magic and joy of reading by showing them how storytelling can be fun, educational, and interactive.
The SSP Orientation is done in preparation for SSP to be held on April 17 – May 12. 2017. The SSP is an annual month-long program of PNS wherein the scholars of PNU are assigned to teach in different communities.
The orientation started with Ms. Tanya Antonio explaining the teams, rules, requirements, and portfolios for the SSP. The portfolio template which will be used to document the progress of the teams and of the communities was discussed.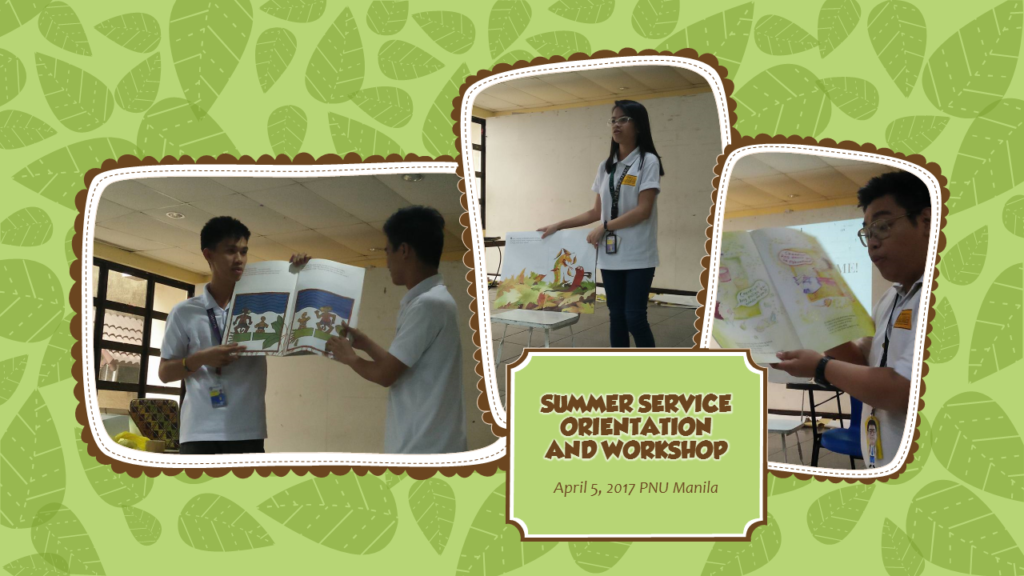 Ms. Michelle taught the students the basics of storytelling – imagination, voice modulation, and body language. She demonstrated by telling the story of the Adarna classic, "Si Pilong Patago-tago." In the afternoon, the students were given the opportunity to apply what they learned by storytelling other books. They were also taught how to ask discussion questions that would make storytelling session more interactive and educational.
Through the talks of Ms. Tanya and Ms. Michelle, the students are able to prepare for the upcoming SSP. By the end of the day, the PNS scholars are excited and ready to share the joy and magic of, not just reading, but the other subjects that they will teach.