Be better than your best: PNS 2017 Graduation
"So whatever your field is, there is a place for you to develop people to be excellent citizens of this country," Oscar Hilado, chairman of PHINMA Inc. told the graduating batch of the PHINMA National Scholarship.
Last May 25, 2017, PHINMA National Scholarship held a party for the graduating batch of PNS Scholars at the Career Academy Asia, 5F PHINMA Plaza, Rockwell Center, Makati City.
Be better than your best
"Be better than your best," said Pythagoras Brion, EVP of PHINMA said during his speech to the students. This year, there were 13 PNS scholars who graduated (11 from Philippine Normal University and two from University of the Philippines). Nine out of the 13 students will be finishing with honors. This is a testament to the hard work and dedication of all the PNS scholars in their academic and non-academic activities.
PNS alumnus Curt Cruz welcomed the graduating batch to the PNS Alumni Association (PNSAA). Through the PNSAA, the graduates are encouraged to continue the leadership and mentorship training that they had in the PNS program. The PNSAA provides training, mentoring, and volunteering opportunities for former PNS scholars.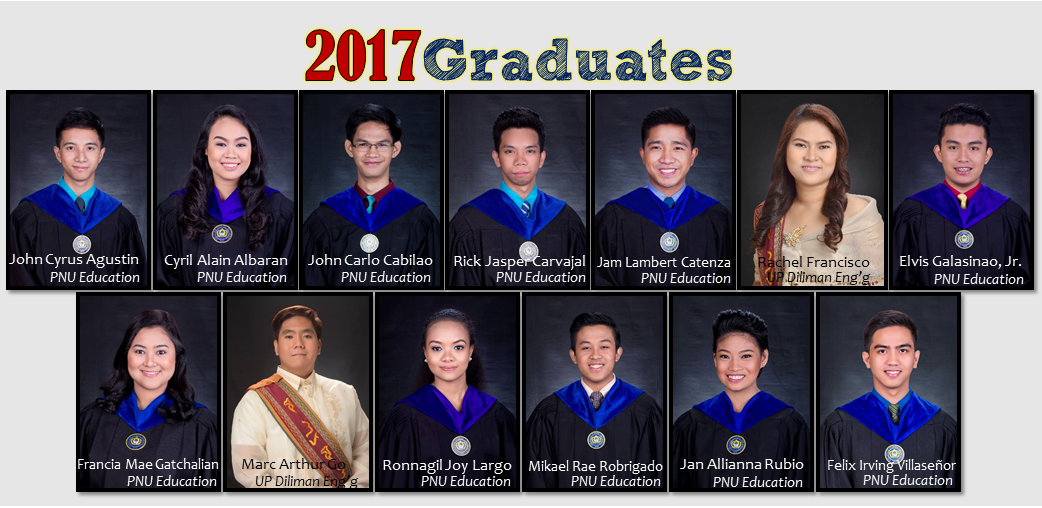 Proud of being a scholar
Yanna Rubio, the PNS graduation speaker, recalled her four years in the program. She stresses that it is not the financial assistance that she was looked forward to – it is the leadership and mentorship activities provided by PNS. She looks back at the Leadership Conferences and Summer Service programs with fond memories.
"I am proud to be a PHINMA Scholar because we are not just beneficiaries, but we are partners of change." Yanna Rubio she said.