First time in history, the General Assembly of the PHINMA National Scholarship (PNS) Program held online
Hundreds of people have flocked to PHINMA Plaza for more than 13 years to listen and be inspired by transformational leaders – but that all changes this year. Although the event will be digital, scholars, alumni, and Big Brothers and Big Sisters can still attend keynotes through Zoom's virtual room and Facebook Live.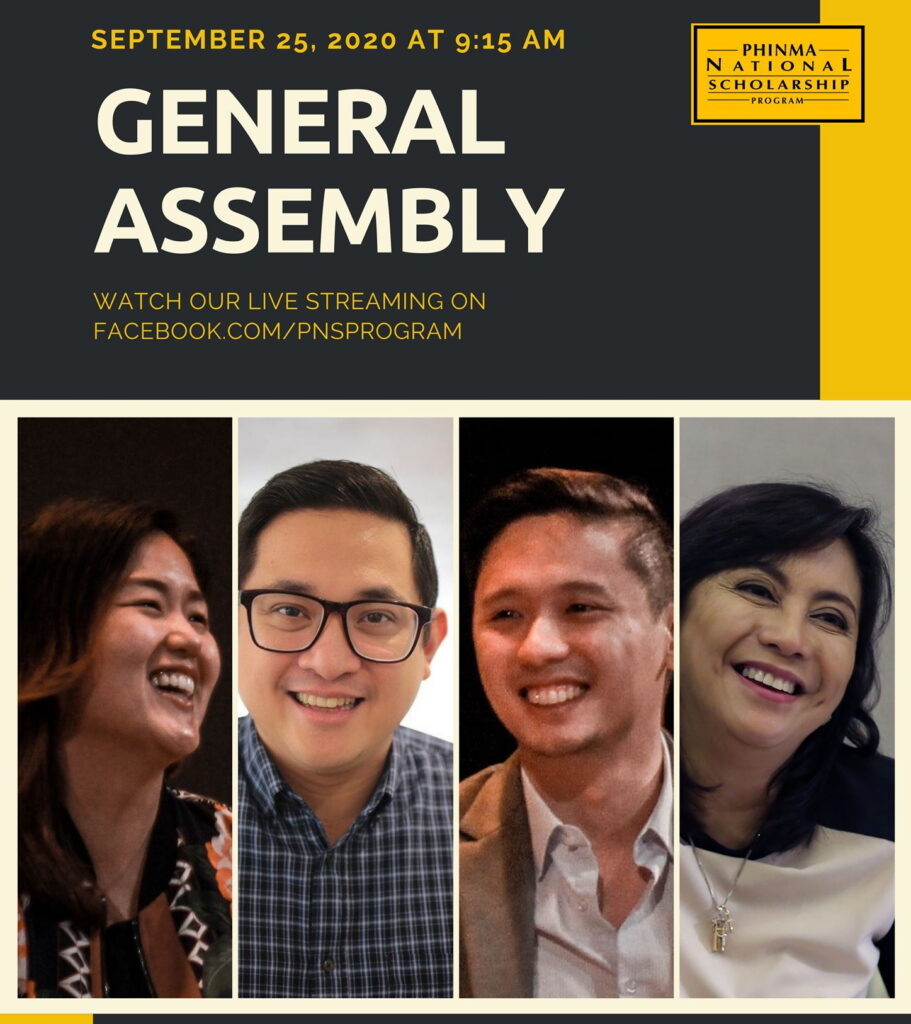 Every year, PNS GA invites notable speakers chosen based on their relevance to the PNS Community, how they align with our mission statement, and how they embody the core value of the year – Competence.

The PNS Community was addressed by the RVR SIKLAB awardees, Mr. JB Tan of iVolunteer Philippines, Ms. Melissa Yap of Got Heart Foundation, and Former Senator Bam Aquino. The event was also concluded by a video message from Her Excellency, Vice President of the Republic of the Philippines, Leni Robredo.

Here is a recap of our takeaways from the event: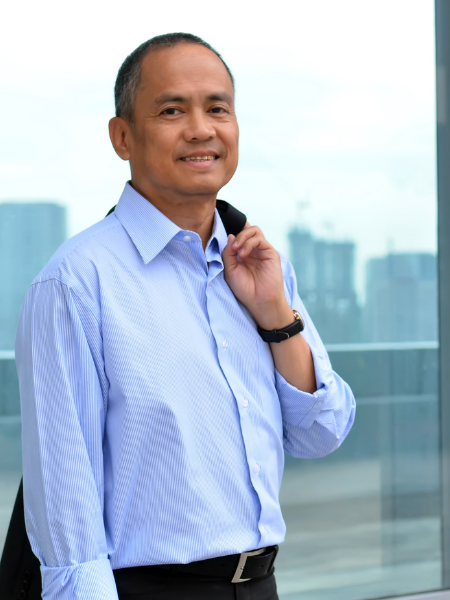 Mr. Roberto M. Laviña:
He started his speech with his story with his kumustahan session with the scholars. He said, "In the course of the past month of talking to you may maliwanag akong napapansin sa karamihan. I have found that in almost all of you, you come from difficult circumstances. Mahirap ang buhay. Whether it is family or relationships or economic situations or some recent trauma. Now for many of you, therefore, particularly freshmen, you are starting from a disadvantage compared to many of your classmates. Your classmates have better connectivity, hindi magulo, hindi masyado maraming tao sa bahay,naka-aircon pa samantalang kayo ay maingay ang surroundings. May nakausap ako eh, may construction work going on beside them, halos hindi kami magkaraniggan. You are coming from a disadvantaged compared to your classmates who came from more stable situations."
He highlighted Jaggi Vasudev, an Indian Guru and author. RML mentioned that, "a human being is like a seed, you can keep it as it is, you know, iwanan ang buto sa tabi-tabi, or you can plant it to make and make it grow as a wonderful tree with flowers and fruits." He expressed that all of us are like seeds. When we are planted, we have the chance to grow and bear fruits and flowers! He also pointed out to the scholars that the day they have decided to go to college, was the day that seed was planted. And the day they tried for a PHINMA National scholarship was the day they began the process of growth.
He said that, "Now, syempre cultivation, fertilization, watering, weeding, all of these other activities nsa kamay na ninyo ngayon. Kayo ngayon ang bahala mag-alaga at mag-aruga para sa puno ninyo. You now have to take care of yourselves so that the promise of that full-grown tree, that full-grown productive tree can be fulfilled."
He quoted Jaggi Vasudev and said, "if you want to achieve success don't work for success, work for competence. Work to attain competence and success will follow."
It is not the best of times to be going to college. This pandemic has just changed everything so much it has disrupted all of the proven methods of learning. But just like a seedling going through a typhoon or going through a drought, it is only those who are well rooted, it is only those who are healthy that will survive.
RML also mentioned that PHINMA National Scholars are entitled to a lot of benefits. It carries with it also a ton of responsibilities. He said, "Pagtanggap ninyo ng scholarship na ito, tingangap ninyo ang responsibilidad na yan." He reminded everyone that we all have responsibility for ourselves, we have responsibilities to our family, we have responsibilities to PHINMA, and to the country. He expressed that we all have to work on this goal and to give all of our efforts to achieve this.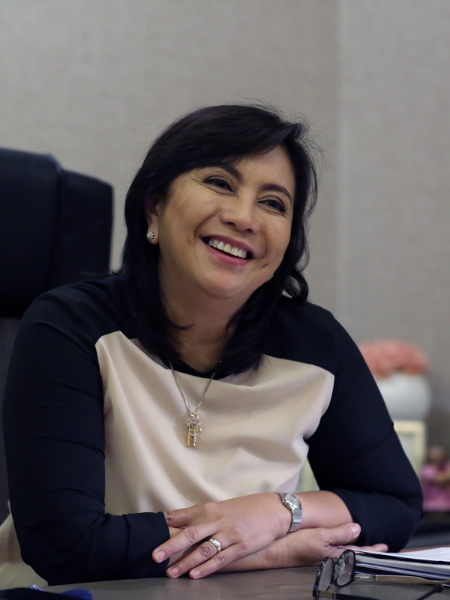 Full Transcript: Speech of VP Leni Robredo during the PNS GA
The PHINMA National Scholarship Program is 14 years strong! Although the stretch of time, the impact of this program went beyond giving the serving youth the education they deserved. Your efforts have reverberated throughout the very core of nation-building. When a person earns an education, dumagdag ang pool of collective talent ng bansa. Workforces become more skilled, businesses become more competitive, and the energies of the economy flow more dynamically.
Thank you for your contributions to the nation. Yours is precisely the mindset we need in the time of great complexity and upheaval. an approach that recognizes all of our destinies from businesses to employees from the centers to the margins are interconnected. The bottom line for every one of us goes beyond balanced ledgers and growing profits. It concerns positively impacting our communities of reaching out to the last, the least, and the lost. Knowing that for every one of them we uplift. We bring close to a society of inclusiveness and more empowerment where everyone contributes to our collective progress.
To our scholars, you are now tasked with reimagining better normal for all. As accountants remaining integrity in their spreadsheets, as engineers building resilient human structures, as teachers who will steward the chain of human knowledge and allow it to pass on to further generations. Many of you will emerge from your schooling, armed with the tools to thrive and fulfill your dreams. Learn from the examples of your benefactors, expand your circles of empathy, dream more, dream bigger, dream not only for yourselves or your families, but for your communities, and the entire nation. Pay things forward, because, at the end of the day, these are how nations are built. By individuals exercising their agency, always mindful of how their actions impact others. Exhibiting grit, compassionate resolve, and an ever-deepening sense of communal responsibility.
You can also watch the video recording via this link.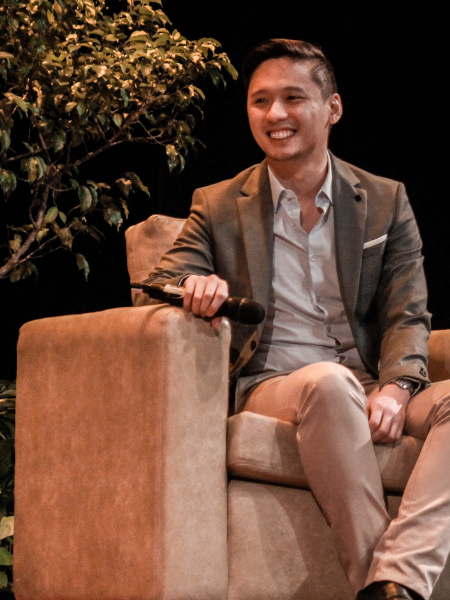 JB started with his presentation with an online interactive poll. He asked the scholars, "How are you feeling today? Did you learn a new skill during this time of Covid? What new skill did you learn?"
He shared with the scholars that during the community quarantine he started gardening at home. He planted Basil and Camote in their backyard. Over time he also learned a lot of things. He made time to learn to understand the development sector, how to engage volunteers, digital marketing, organizational development, business – the dairy industry, technology, project management, photography, and gardening. He also learned all of these tech skills due to his engagement at work and outside work. More importantly, he also learned a lot of soft skills – communication, collaboration, interaction with others, negotiating, and managing time.

He was then asked by the audience, "How do you do this? You have a day job and do a lot of things on the side." He quickly reverted, "It is just time management."

He then highlighted the essential question of his talk, Why do I learn? Why is it important to learn? JB mentioned that back in 1997, he needed to learn how to better himself. He is a timid person, mahiyain, takot magsalita sa harap ng maraming tao. Even now, he said that he feels very nervous speaking in front of people. In 1997, he realized how to overcome this. For it to happen, he decided to volunteer to be a reader during holy mass in a church. He forced himself to stand in front of other people during the weekend and eventually that would overcome his fear of public speaking and develop his confidence.

Improve and discover yourself to stay relevant – To do this, you will have to evolve and learn new things to stay relevant to whatever field you have chosen as practice. Shift happens – 65% of children entering primary school today will ultimately end up working in completely new job types that don't yet exist today. He mentioned to always ask yourself, "Ano ba gusto nyo maging?"
Work effectively with others – interacting and working with other people requires a level of relationship and trust. For people to trust you and work with you better you will look at two things. The character of a person and the competence of a person. Character is about integrity and intent, your motivation. But at the same time, people will trust you more if you have capabilities that you know things and that you have delivered results. You have track records, you have completed a project, you have a resume, you have a history of delivering things. So competence is important if you want to work more effectively with people.
Each of us has our own way of learning. How do you best learn? 10% classroom learning, 20% mentoring and coaching, and 70% OJT or by doing it by yourself. Teaching is a great way to keep learning!
Watch out in terms of learning.

Imposter Syndrome – doubt your accomplishments or talents. Get constant feedback and validation for the things that you are doing. Check if you are doing right or areas of improvement. Constantly build success stories to boost morale and confidence.
Halo effect – having an overall impression of a person influences how you think holistically of the person. Be aware of your own strengths and opportunities.
Jack of All Trades – the feeling of being good at everything. Take time to learn. It is a journey, don't pressure yourself to learn everything now. Build deep expertise in a certain area. Learn to collaborate with other people to complement the skill that you have.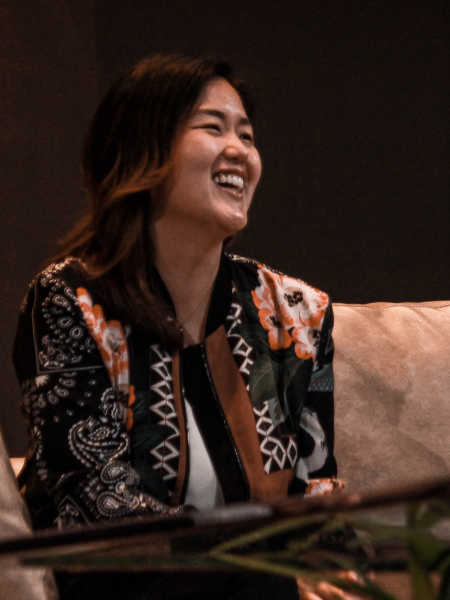 She started her talk by saying congratulations to the scholars. She highlighted the definition of competence, which is the ability to do something successfully or efficiently. She also connects it to leadership – Competence + leadership = no human being will work hard at anything unless they believe that they are working for competence. She pointed out that competence builds trust and sparks confidence.

The talk revolves around this question, "How can we build competence in an ever-changing world?" When we speak of competence we can tag Lifelong learning on it. Lifelong learning means you have a thirst for knowledge. It is knowing what you know what you do not know. We learn from peers and friends, anybody. Learning how to synthesize or analyze. Lifelong learners never think of themselves as the ultimate expert in anything. They constantly learn, grow, and strive to share and contribute to the community.

She shared her journey to the scholars. During her student life, she got injured from playing soccer. She can't sing or dance. She believes that she has no talent at all. She then started focusing her energy on Arts through art workshops. So every time she goes to an orphanage she will now be able to share something that she has.

During her interaction with the scholars, somebody asked, "What did you learn from volunteering?" She said, "I do not have the talent – sing, dance, or act. I decided to hone my drawing or painting skills. Through volunteering, I get to know about our scholars better. It is the pivotal point – why I am doing what I am doing. I have learned how to earn money and raise funds."

She added that volunteering is fulfilling because there is this gradual release of responsibility. Her scholars are now taking care of funding the schooling of their family members. She is constantly upgrading herself. She enrolled at A.I.M. while being the CEO of Katinko. She wanted to hone her entrepreneurship skills. While doing this, she was able to develop a group of social enterprises while managing Katinko. She also manages to lead a community organization and hone technical skills. On the other hand, she has to learn how to farm and learn how to sell produce for Got Heart Foundation. She was able to give a direct link on how to farm and sell produce. During the pandemic, she noticed that there is so much vegetable produce from the farm. She has to learn to turn them into something, which is why she launches the Earth Kitchen (Healthy, Local, Sustainable). By doing this, she was able to share her knowledge with PWDs and marginalized sectors as she works with different communities to hone their craft. She was able to learn Art of Pottery through the community in Tarlac. She highlighted that we can learn from the people we teach. She was able to learn the concept of resilience, openness, and creativity by immersing herself in the community.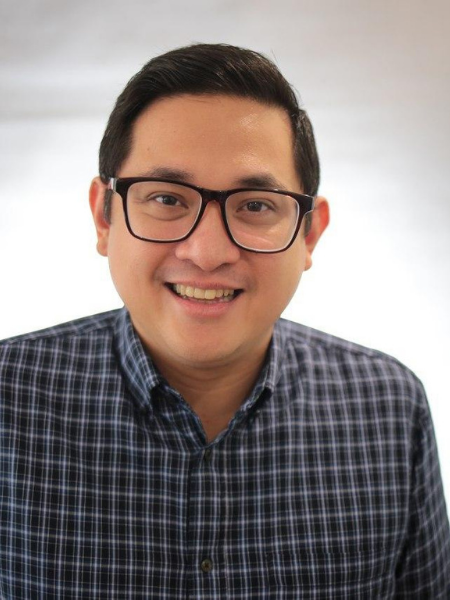 Why competence?
Bakit mahalaga ang competence sa pagiging isang pinuno. I remember another leader who used to say competence a lot, Sen Raul Roco. You look at two Cs (character and competence) another person close to me will say the same thing, Jesse Robredo (Matino at Mahusay). I would always add another C, that other C is Compassion. Bakit sila mahalaga? Yung pinuno ng ating bayan ngayon kailangan matino at mahusay. Hindi kailangang isa lang.
Why compassion?
Bakit compassion? These days madali for leaders to make people into numbers. Importante na dapat hindi nawawala ang pagkatao sa decision making. Yung humanity in the decision making ay nawawala. All three Cs have to be there – supported and nurtured. This is something important because leaders are not born, they are made. Skills are nurtured – pwede aralin at i-improve, practice it you become better at it. The more you become compassionate something, the more you become better.
Competence – madalas na nawawala through the years. But because of the world we live in, nawawala ang kagustuhan na making up to date. Kailangan nating maging magaling kaya dapat tayo ay mag-aral. Leadership or other skills become obsolete. Drive for learning continuously. Sometimes nawawala ang kagustuhan na maging open sa mga bagay. To be open to new things or ideas, always look for innovative and ingenious solutions that our country needs.
How do we deal with a VUCA society? We are living in VUCA society- volatile, uncertain, complex, ambiguous. Walang kasiguraduhan, hindi ma-predict. Hindi na simple ang problema – hindi lang pwede na magaling sa isang bagay lamang, kailangan lahat ng ibat ibang sangay sa problema ay may kaalaman ka. How do we deal with a VUCA world? How to deal with this situation? You look at leaders best equip with these probems = deal with 3Cs – Character, Competence, and Compassion. Paano bibigyan ng solusyon na hindi lang iniisip ang sarili? Competence – makahanap ng solusyon to mitigate the crisis. The ability to come up with palns, all the way down to the barangay level ay implemented ito. It will take a lot of competence. Compassion – look at the covid response – do not just put people as numbers – tignan ang situation ng bawat pamilya at hindi lamang ang macroeconomics. Compassion drive competence and character will shine through.
What characteristic of good leadership do we need right now?
Humility. Not to rest on your laurels. We have to learn to accept that the situation is difficult and find the solution collectively. We cannot do it alone, private sector cannot do it alone, a political party cannot do it alone – the problem of COVID goes beyond biases and sides, it goes beyond borders. Hinahanapan ng humanity na solution ang mga problema natin ngayon. We should look for solutions together.