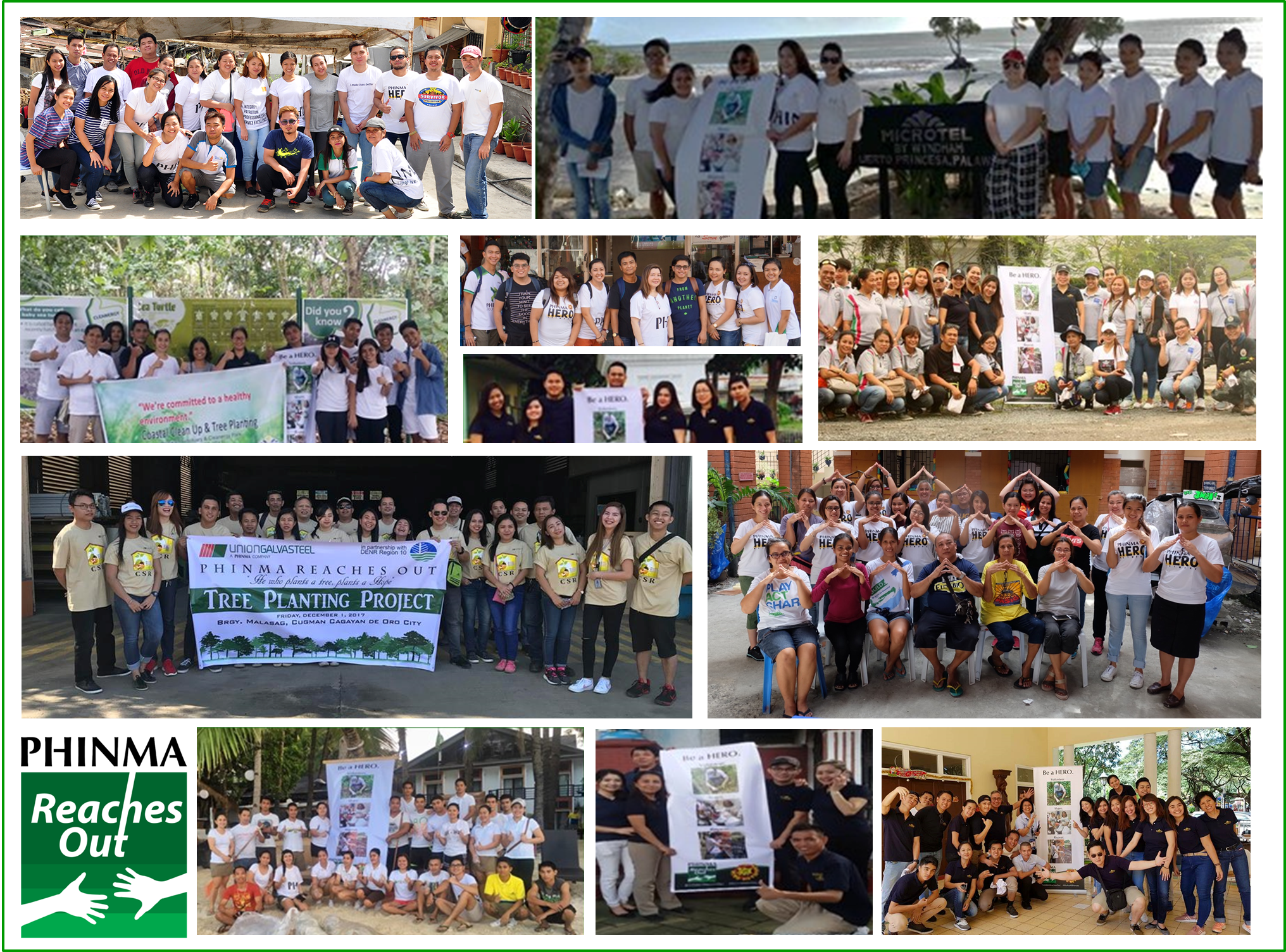 More than 500 PHINMA employees cleaned coastal areas, rehabilitated tourist spots, repacked relief goods, painted homes and schools, and launched projects for the youth and elderly last November 27-December 1, 2017.
Your Time and Talent
"I was so excited to help others through the activity," said Mery-An Patan a first-time PHINMA HERO from PHINMA Property Holdings Corporation. The PHINMA volunteers or PHINMA HEROes as they are called, were dressed proudly in their PHINMA shirts as they energetically gave their time and talent to help others.
PHINMA Reaches Out 2017 is an annual volunteer activity that mobilizes PHINMA HEROes to help address critical social and environmental issues in the Philippines. This is the first time that PHINMA Reaches Out is done in a course of a week. This is to give employees more opportunities to volunteer. During the week, employees from different PHINMA strategic business units, worked together to help different communities and organizations in the Philippines.
Beyond sharing
The largest number of volunteers were from PHINMA Hospitality, where more than 200 employees joined in the rehabilitation of tourist sites. They volunteered to clean coastal areas in Manila, Boracay, and Palawan and to clean and improve sites of cultural and historical significance in Baguio, Batangas, Nueva Ecija, and Tarlac. HEROES of Union Galvasteel shared their blessing to different youth and elderly homes.
Other PHINMA volunteers helped in building and repainting homes in Pasig and Bistekville 5. While others contributed to Caritas Manila's efforts to help those struck by disasters. PHINMA Reaches Out was in 27 different communities across the Philippines.
To see more photos of the event, you may visit our facebook page.