Employees from the PHINMA Group continue to make lives better as several HERO volunteers spread out across 90 public schools to take part in the Department of Education's Brigada Eskwela 2019. More than the employees, among the volunteers, were also scholars from the PHINMA Foundation and even some employees' family members that tagged along.
PHINMA's CSR Council and the HERO Network assembled a total of 938 volunteers to cover textbooks, to repaint armchairs and desks, and to clean and paint classrooms, faculty offices, hallways and gardens in public schools.
In just two weeks, PHINMA HEROes were able to serve 8988 students and 160 teachers, in 136 classrooms—not just within NCR, but across the Philippines.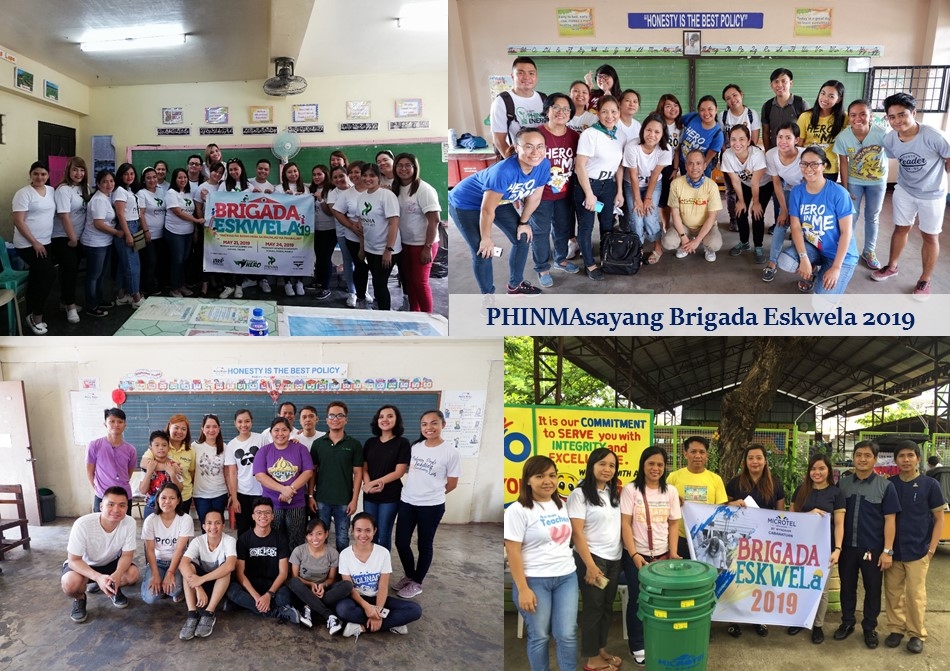 Some of the public schools chosen for this year's Brigada Eskwela are ones where the Education graduates of our PHINMA National Scholarship Program (PNS) are currently working. This was an effort launched last year to continue assisting our PNS alumni. This year, the PHINMA Group was able to support the following alumni: Jenny Rose Clemente (Batch 2018), Carol Jane Estudillo (Batch 2018), and Princess Nazarita (Batch 2013).