Last August 24, PHINMA Foundation (PFI) celebrated its 30th anniversary with a fundraiser show of Rak of Aegis for the scholars of the PNS Program. As a tribute to PHINMA's roots and rich history, PFI joined forces with long-standing partner, PETA Theater Center, to honor and pay tribute to Philippine music and artistry, as well as to support the education of the next generation of nation-builders from the PHINMA National Scholarship Program.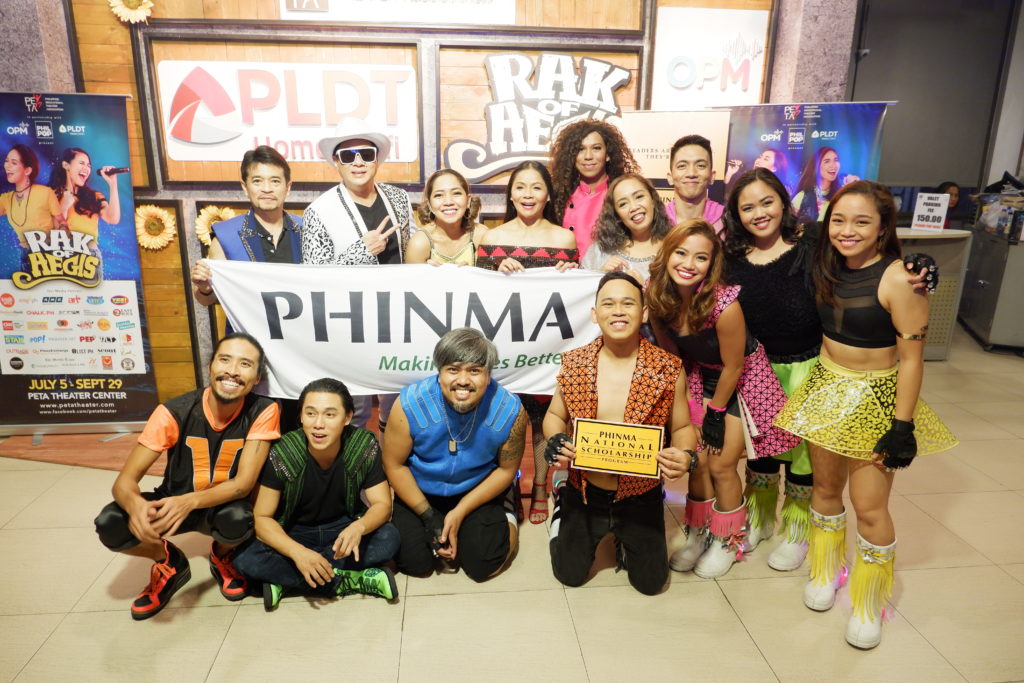 Rak of Aegis is the iconic, Filipino musical phenomenon that first took Manila by storm in 2014. Carrying with it themes that align with the PHINMA Group's core values, Rak of Aegis was a perfect choice among PETA's outstanding and socially relevant repertoire. It also doesn't hurt that it happens to be the longest-running original Pinoy musical in contemporary Philippine theater.
Thanks to the support of the PHINMA Group and the PNSAA, the fundraiser show was sold out and had raised a profit of PHP340,000 from ticket sales and donations. This will help maintain PFI's continued commitment to education through its PNS Program. Recognized by the League of Corporate Foundations as an outstanding CSR Project in Education, PNS has always provided holistic development to underprivileged yet deserving students.